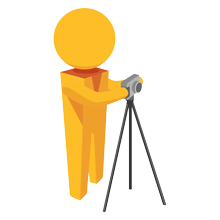 HIRE US
Pricing for 360 Virtual Tour packages are based on a number of factors. It is primarily a function of the number of 360 degree views (Spins) required for your business. The number of spins varies not only by the square footage, but also the type of business.  A retail establishment benefits from a greater number of spins to allow customers the opportunity to view your merchandise or details of your business. A restaurant or salon/spa usually requires fewer views per square footage since it is not necessary to stop and look at each table.
In the form below you will find a drop down menu of the most common retail/commercial types that we service along with pricing to schedule your appointment.
Please feel free to call us @ 78886 65360/81463 31485 or click on our support chat at the bottom left of the screen if you need help scheduling package that best suits your business.