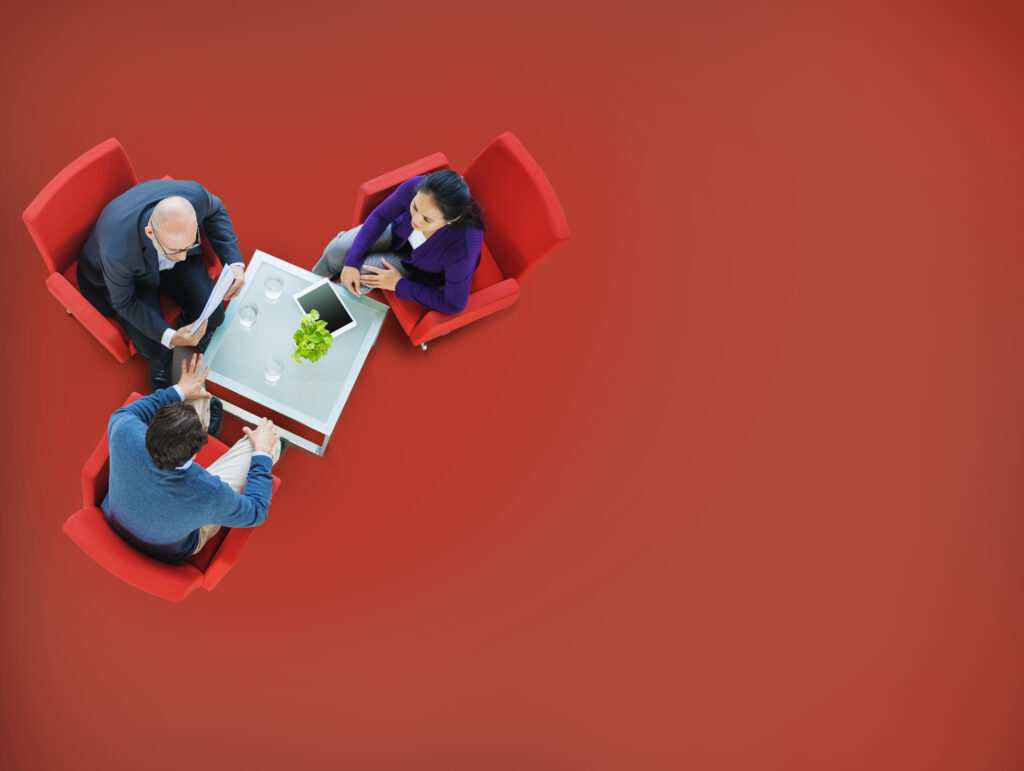 What is a digital marketing team?
A digital marketing team is the business unit responsible for planning and implementing the company's digital marketing strategies.
The purpose of these strategies is to engage customers and drive revenue through online channels such as search engines, social media networks, advertising platforms, and email.
To achieve this objective, the digital marketing team requires various skills including some of those needed in traditional marketing like:
Branding and positioning
Storytelling
Creativity
Strategic thinking
Reporting and communicating
Key Roles in a Digital Marketing Team
These are the important roles in a dedicated digital marketing team.
Digital Marketing Manager
The  is responsible for developing, implementing, and managing the company's overarching digital marketing strategy.
With the typical structure of digital marketing teams, the digital marketing manager oversees a group of managers that are each responsible for a specific digital marketing channel. For example, SEO or social media.
In larger companies, a digital marketing manager may report to a VP or director of marketing.
In addition to, the digital marketing manager must ensure that all the digital marketing department roles are working together toward the same goal.
Some of the tasks and responsibilities comprising the typical day of a digital marketing manager include:
Planning and executing campaigns and budgets across 
Communicating with clients to explain the benefits of the digital marketing program
Monitoring the implementation of the digital marketing plan to see if it is achieving its objectives
Making adjustments and optimizations to the digital marketing strategy to yield maximum results
Staying on top of the latest digital marketing trends
Digital marketing managers usually need to have at least a few years of digital marketing experience.
They also need to have extensive education and training in all the key areas of digital marketing. This can come from a college degree or from a series .
Pay-per-click (PPC) managers are responsible for overseeing the marketing team's paid online advertising campaigns.
With the majority of businesses now working to grow their online presence, there is a consistent need for companies to invest in paid advertisements to get in front of their target customers.
A PPC manager leads these initiatives by planning and implementing campaigns for advertising platforms like Google and Facebook.
Some of the day-to-day responsibilities of the role are:
Creating and executing paid advertising campaigns
Researching keywords to target campaigns
Managing campaign budgets and adjusting bids
Tracking KPIs to see where improvements are needed
Optimizing campaigns to improve conversion rates and return on ad spend (ROAS)
Aligning PPC campaigns to other marketing channels
Helping to create engaging copy for campaigns
PPC managers tend to have a team of PPC professionals working beneath them. This can include and analysts as well as copywriters and designers for ads.
The manager will coordinate with the team to ensure that they always have the information needed to manage the campaigns effectively.
The next role to include in your digital marketing team structure is the 
This position is responsible for managing the marketing team's strategy for reaching customers organically (without paying) through search engines.
Search engines are one of the best ways to attract audience members from every step of a 
Without the right strategy and optimization efforts, however, it is difficult to rank high enough to drive  to your site.
SEO managers work to find the best opportunities to drive relevant organic traffic to the company's website and create a plan to make it happen.
Some of the key responsibilities of the role are:
Researching target keywords
Planning content to rank for the target keywords
Auditing websites for technical and other factors
Identifying opportunities for backlinks
Keeping up with the latest SEO best practices
Analyzing traffic reports and other key SEO metrics
Communicating SEO performance with clients
Another big part of the SEO manager role is managing the SEO team. Their teams can include  as well as content creators and editors
Social Media Marketing Manager
are responsible for overseeing the marketing team's social media marketing strategies.
It is an important position as social media is one of the most essential departments in digital marketing. It gives businesses a way to consistently engage their audience through their preferred channels.
Social media also makes it easy to collect copious amounts of information about your target customers.
Social media managers devise a strategy to engage with users and grow the brand's online presence through different social channels.
Important responsibilities for the digital marketing role include:
Researching the best social media networks for the business to focus on
Designing the brand's social media pages and profiles
Creating a social calendar and scheduling posts
Learning the target audience and the most appropriate types of content to use
Tracking the engagement for posts
Reviewing competitors' social media presence
Checking for user-generated content
Content Marketing Manager
Content marketing managers are responsible for planning and implementing the company's content marketing strategy.
Content marketing has grown in popularity as many businesses have come to understand how influential it is in connecting with your target audience.
The content marketing manager aims to create engaging content that can both drive traffic and provide value to your readers.
Depending on the size of the team, the content marketing manager may write some of the content on their own.
Or they could just handle the planning and oversee the writers that create the content.
Some of the other day to day responsibilities of a content marketing manager include:
Researching topics and trends for your industry
Planning content for a variety of channels
Editing content to ensure it aligns with the brand's style
Scheduling and publishing content
Managing the distribution and promotion of content
Monitoring content performance
Collaborating with other departments to align content with overall marketing strategy
.
Affiliate Marketing Manager
An affiliate marketing manager is responsible for overseeing the company's online affiliate program.
The position is less common than the other digital marketing roles on this list as not every company has an affiliate program.
However, it is still an important role if you want to use this channel effectively. Without an affiliate manager, most affiliate programs yield little to no results.
The affiliate marketing manager handles everything from structuring the program to managing the relationships with affiliates.
Below are some key responsibilities for affiliate marketing managers:
Developing a recruitment strategy to attract new affiliates
Responding to affiliate inquiries
Collaborating with third-party affiliate networks
Designing branded materials for affiliates to use
Working with top affiliates to develop new sales strategies
Implementing a tracking system for affiliate referrals
Creating bonuses and incentives to motivate affiliate activity
are responsible for planning and executing the company's email marketing strategy.
Today, email remains one of the best digital marketing channels as it gives businesses a direct line to communicate with their customers.
A good email marketing manager is able to find the right people for the company's email list while creating campaigns that are engaging.
Some of the day-to-day functions of the position include:
Creating tactics for gaining email subscribers
Designing templates for landing pages and emails
Aligning email content and messaging with the brand's vision
Monitoring the effectiveness of campaigns
A/B testing different variables in email campaigns
Creating and presenting reports
Last on our list of key digital marketing roles and responsibilities is the web development manager.
This position manages the technical infrastructure needed for the company's website to operate.
They handle the end-to-end delivery of any web-related projects and are responsible for overseeing the work of web developers and designers.
Timeliness is a key for web projects, so web development managers must work closely with their team to ensure they can work as efficiently as possible.
Here are some of the other responsibilities of a web development manager:
Designing and developing website architecture
Managing servers and databases
Creating a strategy for designing and enhancing the online user experience
Providing guidance on technical issues